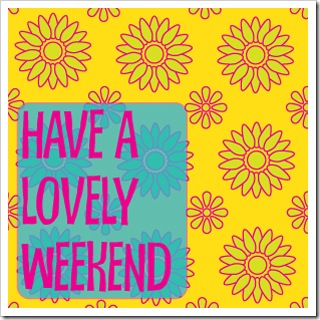 I was very lucky recently to win a competition over at Being a Mummy for a weekend at Legoland, including a night in their stunning-looking new hotel. What a brilliant prize to win, especially this year when work is a bit quieter and we have to think about what we're spending our money on.
It took me a while to get around to booking the actual weekend. We decided we didn't want to go in the actual Easter holidays, as it might well be very crowded there, so thought we'd pick a weekend and settled on the weekend after the holidays – this weekend.
Unfortunately, I completely forgot that I'd actually been planning to go somewhere else this weekend. I was going to go to Chip Lit Fest – the Chipping Norton Literary Festival that Emily from More Than Just a Mother dreamed up one day and has somehow, along with lots of other people, managed to turn into a reality. This looks like it's going to be a fantastic festival, especially for aspiring writers – look at the programme, it's jam-packed with writing forums, workshops and talks, not to mention some really great authors I'd love to have the opportunity to meet (Colin Dexter, Katie Fforde, Fiona Walker, Jill Mansell, Joanna Trollope…).
So good luck to Emily and everyone at the Chipping Norton Literary Festival. I hope it goes really well and you have another one next year, so that I can put it in my diary and not double-book.
And the other place I'd like to be this weekend is BlogCampUK, which is in Birmingham. That's just up the road – kind of. I went to a BlogCamp in Bristol last year and it was brilliant. This is an all-day one and it's still free. There is also going to be a panel discussion about the blogging issue de jour, no follow*. I didn't sign up to it because I was planning to go to Chip Lit Fest. Oops.
Much as I'd love to be seeing friends and learning new things about writing or about blogging at either of those two events, I think really (warning, soppy stuff coming) I am the winner here, because I get to have a fabulous weekend having lots of fun and adventures with Chris, RoRo and LaLa. And Wesley gets to spend the weekend with Eva, which he'll love and hopefully she'll enjoy having a house to herself with no greasy grill pans to wash up before she can cook (by the way, Eva, I wouldn't try to use our grill pan – it's probably greasy) and a bath she can soak in.
So, whether you're at the literary festival, BlogCamp, going away with your family or just chilling out and relaxing at home, I hope you have a lovely weekend!
* By the way, if you're a blogger, PR person or SEO person, go and read my post about no follow on the WAHM-BAM! Features blog which I set up recently – this is where I will talk about any blogging issues I want to discuss, as I don't usually mention them on here, and I'll also start putting the majority of paid content there, too.