Basham Music and Arts Festival: 4th and 5th August 2012 (Profits to Dorothy House)
CANCELLED due to bad weather.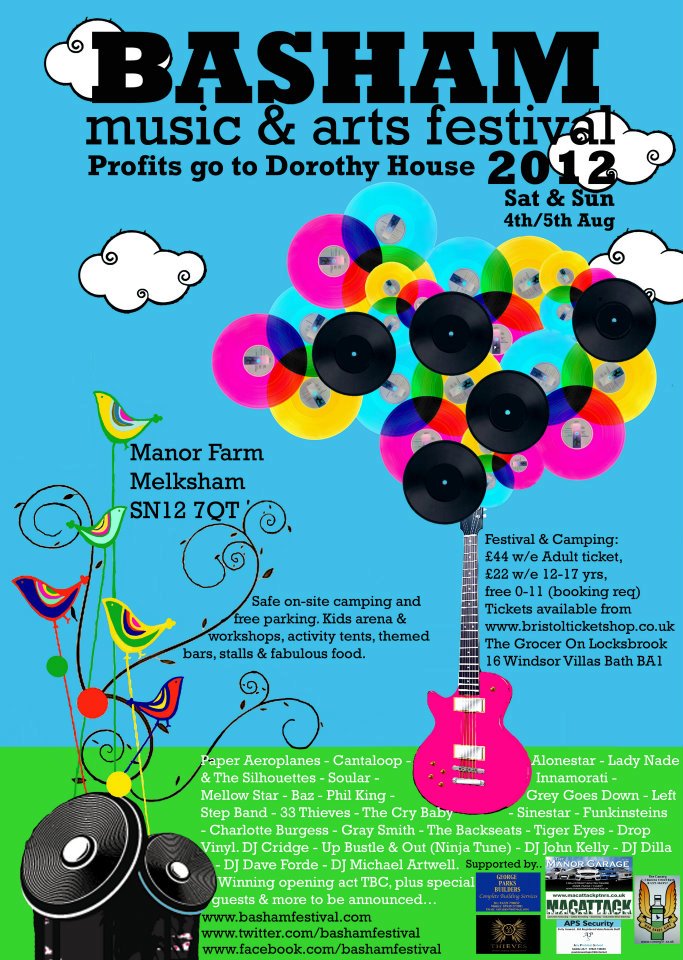 Basham Music and Arts Festival is a fabulous family-friendly festival near Bath coming up in a few weeks. It's very reasonably priced for a weekend festival and, even better, all the profits go to an incredibly worthy cause – Dorothy House, an amazing Hospice and Hospice Care charity that provides wonderful support to terminally ill patients and their families. The festival is being pulled together by one of my oldest friends, Heidi Roxton, and looks like it will be pretty darned brilliant.
If you live near Bath, please do consider going – I think it will be great fun. And, even if you don't live that close, there's camping on-site!
Wish I could go – but it's RoRo's birthday that weekend and she has slightly different plans.
Please do pass on the details to anyone you know who might like to go, too.