Sponsored post: How to make big savings on your supermarket shop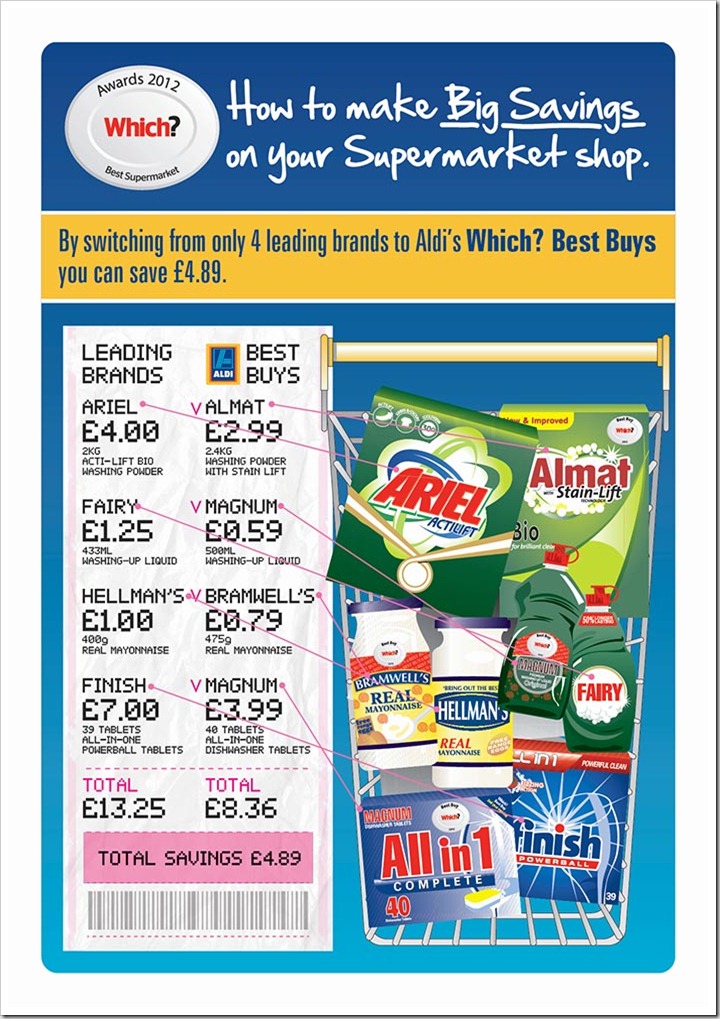 You can make really big savings on your supermarket shop if you choose own-brand products over brand names. We have started doing this recently, though could probably work a little harder at it, as I'm still a bit of a sucker for a big brand. So far, we tend to use own-brand products for dishwasher tablets, cereal, tea and coffee, among others. I have some own-brand washing gel to try out when the branded one runs out, too.
We don't have an Aldi in Stroud, unfortunately, because I'd love to try some of their own-brand products. They were just named 'Best Supermarket' by Which? and I've heard good things about them from people who do have a local Aldi.
Have you tried switching to own-brand products? How have you found it? Has it saved you lots of money? Do you notice a difference in quality or taste?
Disclosure: This is a paid post.