I Heart Bedtime by Clara Vulliamy
Sorry we're a little late in the day for this blog tour – it's Easter weekend and we're away visiting grandparents.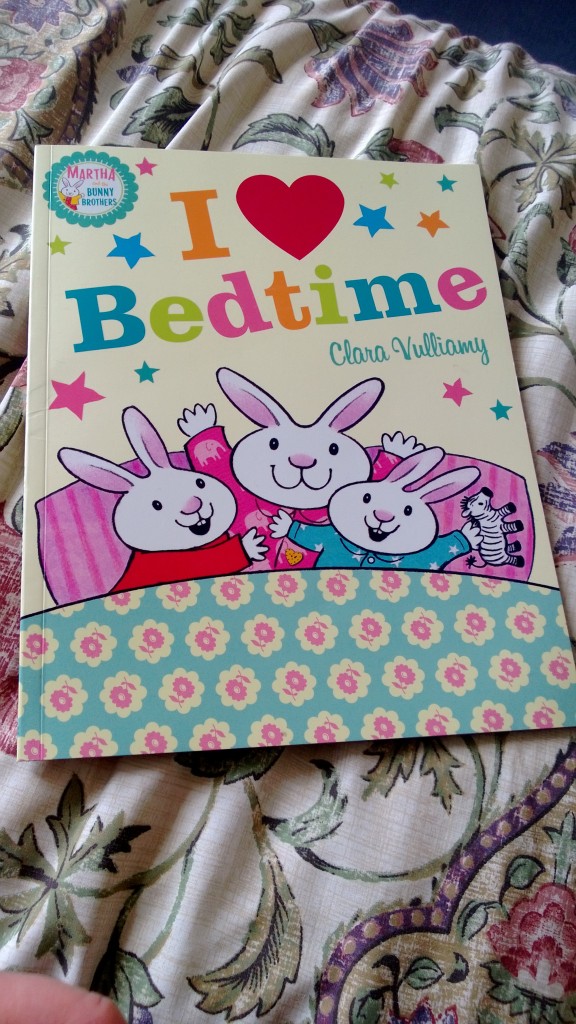 I Heart Bedtime was published on 28 March and we're very honoured to be part of a blog tour for the publication. Clara Vulliamy has a lovely blog and has frequently commented on my blog. She also happens to be a rather fabulous children's author and illustrator (and Shirley Hughes' daughter – something I did not realise for ages).
I Heart Bedtime is a book in the Martha and the Bunny Brothers series and is a fun book for both children and adults (I do love it when a children's book manages to connect with the parents reading, as well as the children). In it, Martha has to cajole her younger brothers into getting to bed and to sleep so that she can spend a bit of special time with her favourite babysitter. Martha uses lots of tricks that will be familiar to parents everywhere and her little brothers use tricks that will be familiar to most small children (going up and down stairs again and again to get thing after thing after thing, for example).
The pictures are simple, yet also full of new details to discover on each reading. And children are naturally drawn to Martha and her brothers and want to know more about them.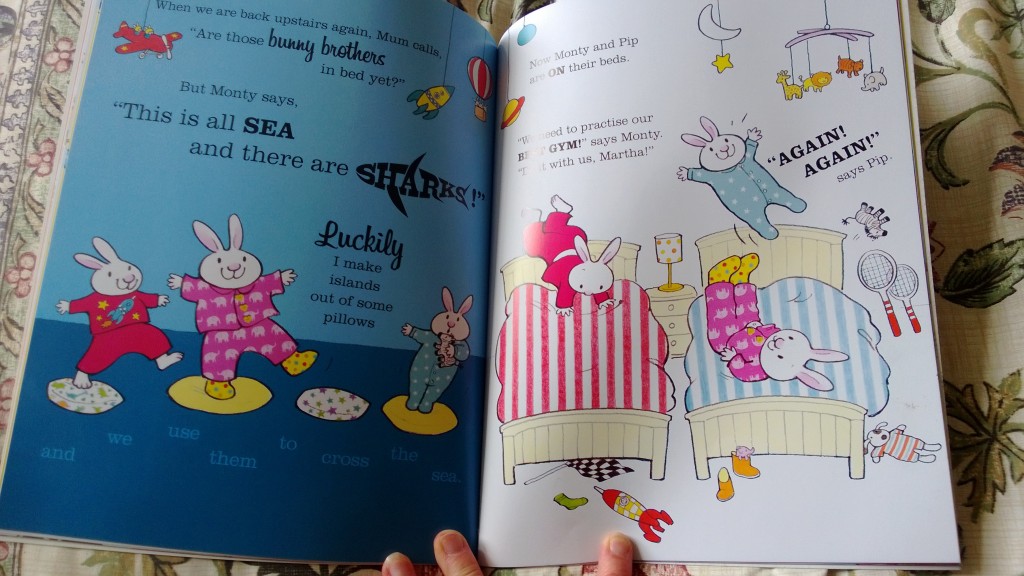 We did attempt to do one of our videos for this, though it may take a fair bit of patience to sit through the whole thing (fitting, perhaps, for the subject matter). LaLa was keen to act it out, and RoRo a little reluctant, though she did decide to join in further into the story! There were a couple of interruptions, too, so it is a disjointed (to say the least) video.
Anyway, I hope you enjoy some, if not all of our video contribution to the blog tour and we highly recommend I Heart Bedtime by Clara Vulliamy. And you should absolutely follow Clara on Twitter – she always has something fabulous to say!