Review: Lenovo IdeaTab A2107 (entry-level tablet)
We were lent this tablet a few weeks ago to try out and review.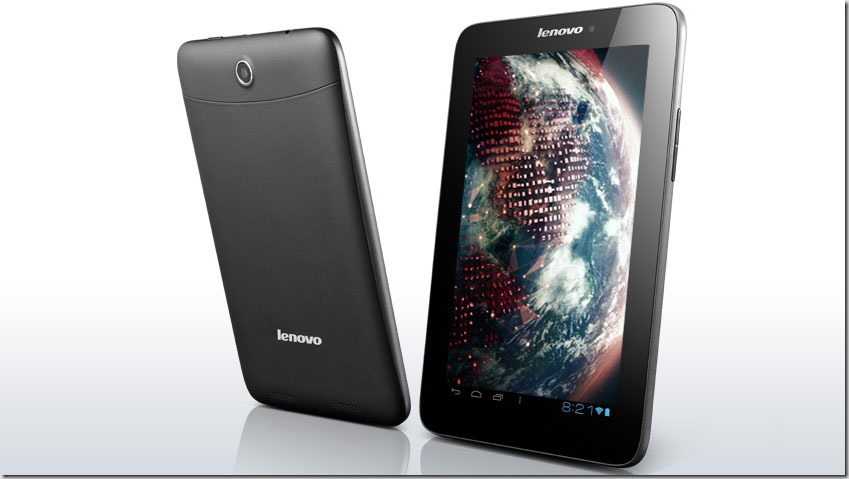 I don't own a tablet and my only experience of them is a few minutes here and there on my mum's or someone else's. I do use my phone a lot for Internet access – social media, looking stuff up, finding my way, checking the weather, sending emails, reading news and blogs, now and then even writing and publishing a blog post, and playing a few games.
I assumed that I'd find a tablet much easier to do stuff like this, but actually I didn't. I'm used to a (fairly big) phone and holding a large tablet was not terribly comfortable (I should mention here that Chris actually really liked the 'heft' of the tablet, so this is definitely a personal taste thing). I found it very difficult to type on, though I think it's very likely that I would get used to it with more use, as I have got used to the phone's touchscreen keyboard.
What I did really enjoy using it for was looking at pretty stuff. The Pinterest app is great, as is the Google+ app (I still have to access Google+ through the web on my phone). The photos and artworks on these look really big and clear and it's a pleasure to scroll through. Sometimes, I used the Pinterest app to look for art inspiration and sometimes for pretty colours or recipes.
And, to be honest, I think this is where the tablet's (and possibly any tablet's) main strength is for me – consuming media, whether that's reading blog posts, scrolling through Pinterest, reading the newspaper or watching YouTube tutorials. With more regular use and if I owned one, I'd probably add some productivity tools in there, like calendars and planning tools. I think it's unlikely I'd get round to writing much more than the odd comment, using the tablet, but that might change once I got used to the keyboard.
As it's an Android (4.0 Ice Cream Sandwich, if that means something to you) tablet there are loads of apps available, both free and paid, and you can find round-ups of good apps and reviews of individual ones with a quick Internet search, including kids' apps and productivity apps, but much much more.
It worked well for watching things, and there are Netflix, iPlayer and YouTube apps available. If I were to own one of these tablets permanently I'd get a case (like the IdeaTab A2107 Folio Case) that would allow it to be stood up for ease of watching things. When the girls were younger (before watching stuff on school mornings was banned!), I often used my phone to let them watch YouTube (and before then on the netbook that has since died a banana-induced death) and this would work well for that. Great for watching YouTube tutorials or little snippets of YouTube video showing creatures in their habitat or things like that.
I didn't download too many kids' apps, as I didn't want the girls to get too used to it and then have to send it back, but they use a lot of things on my mum's Android tablet and there is a huge amount available. If I owned one permanently, I'd definitely download a bunch of educational apps – times tables practice, phonic apps, and lots of other things – as well as a few games. The robustness of this tablet means you can leave it in the kids' hands without worrying too much. It does get covered in fingerprints very easily, but they wipe off easily, too.
I didn't like reading books on it (using Kindle or Kobo apps) and, having recently got a Kobo Mini, I can see that the eInk of a dedicated eReader does make a big difference. Again, this dislike might have changed with regular use.
We only used the tablet on wi-fi, but it does come with 3G, you just have to add a sim (which seems to be a big selling point). It has 16gb of storage space and an SD slot.
I think the Lenovo IdeaTab A2107 seems a great value for money and, if I were to buy a tablet, it would definitely be one in this price range aimed at basic media consumption, social media and amusing the children. (If I could afford a higher-end model, I'd get something more dual-purpose and closer to an actual computer, such as a Microsoft Surface or a Lenovo ThinkPad Helix, that will run proper software and that has a proper keyboard.)
Please note that this is not a technical review or a comparison to different tablets, it's just our experience of using it in a family.
Read more about the Lenovo IdeaTab A2107 at Lenovo and you can buy them direct from them or from PC World, among others, for around £130, which is a great price (even the sort of price you could consider getting one for an older child as their very own, perhaps).