Book review: Sparkle's Song and The Fearsome Beastie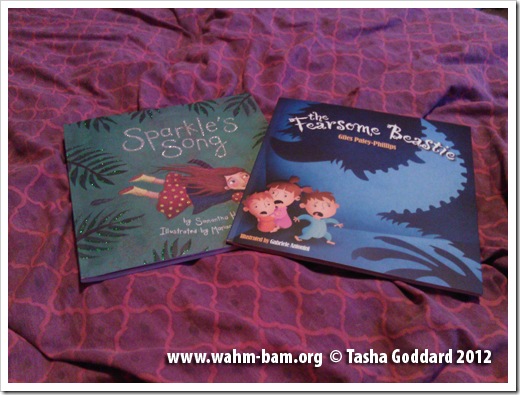 WAHM-BAM! was recently listed in Tesco Magazine's Kids' Book Club's list of Top 10 kids' book blogs, along with some extremely fine blogs that cover children's books. You should definitely take a look at them all. One of the benefits of being on this list, aside from giving me a warm glowing feeling, is that I've been contacted by more children's book publishers, offering new books to review. One of these was Maverick Books, who sent us two lovely books to review.
Sparkle's Song, by Samantha Hale, illustrated by Mariana Ruiz Johnson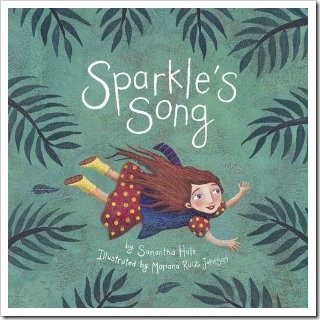 I love the illustrations in Sparkle's Song (and the girls were both quite taken by the glitter on the cover). The detail is gorgeous and you can almost feel the texture of the paint. The book is printed on very thick paper stock, which really does justice to the illustrations (and adds to the tactile effect. The detail does make it less attractive to LaLa (who is two and a half), but RoRo (five and a half) really liked the illustrations, too.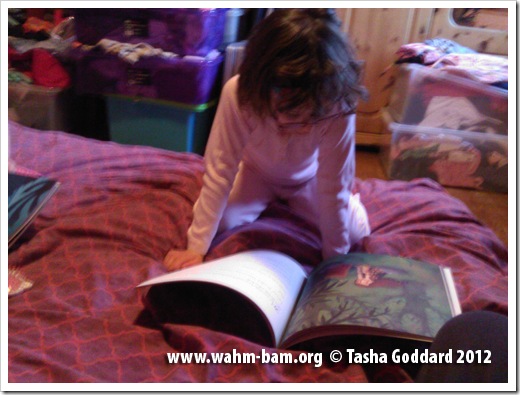 The story is a sad one, with a happy ending. Sparkle's parents die and she has to go and with her aunt. She goes from a house filled with music and laughter to a silent one, where she is not allowed to sing or play music. In the forest, she meets the music and is able to bring music and laughter back into her life – and into her aunt's life, who was silent in grief over her sister's death.
Sparkle's Aunt Millicent keeps a very quiet house. So when Sparkle hears beautiful music coming from deep in the forest she follows a songbird to find out why.

What Sparkle discovers is something magical that will change her life forever.
The girls both enjoyed the story, though RoRo (who is five and a half) enjoyed it more, as she was more able to understand some of the themes and concepts. While it does deal with the death and grief, the book is a heart-warming one that should be accessible to most children and could perhaps help a child to talk about their own loss, if that would be helpful.
You can buy Sparkle's Song on Amazon, as well as direct from Maverick Books.
The Fearsome Beastie, by Giles Paley-Phillips, illustrated by Gabriele Antonini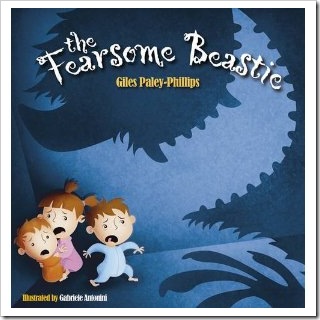 The appeal of The Fearsome Beastie is the combination of rhyming couplets (young children always seem to like rhymes) and the rather gruesome and exciting story. As with Sparkle's Song, it does have a happy ending, though (I have to admit being a little concerned at first, though I have to remind myself that the girls will happily read some of our older Ladybird fairy tales, where the death count can really mount up).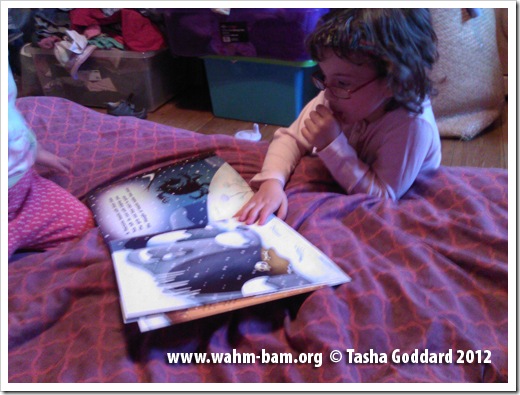 A fearsome beastie comes and terrorizes a small village. He tricks the children into coming out to play with him and then eats them all up, apart from one boy who manages to escape and go and gets his Gran and her giant axe. She chops him in half and makes beastie stew out of him, but not behalf or the children he swallowed up jump out, safe and sound (though presumably a little bit traumatised!)
The Fearsome Beastie is searching for something to eat and children are at the top of the menu.

Will they be fooled by his clever tricks or can Pete's Gran save the day?
LaLa (who is two and a half) found this book more accessible than Sparkle's Song – probably because of the rhyming and the monsters (she's rather keen on monsters). I think she also preferred the illustrations in this one, as they are bright and simpler. RoRo also enjoyed it and particularly liked the Gran chopping the monster in half.
You can by The Fearsome Beastie on Amazon, as well as direct from Maverick Books.
We're collecting quite a few children's books to review, so may well be putting reviews up mid-week as well as on Sunday Reading, so don't forget you can subscribe to the Books Feed.