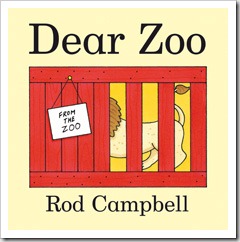 I'm a huge fan of beautiful, detailed illustrations and there are plenty of children's picture books that I can just sit and stare at for ages. But sometimes what works best for children is simplicity. Which is why Dear Zoo is still hugely popular today – 30 years after it was first published.
RoRo and I were very lucky to be invited to a little party to celebrate Dear Zoo's 30th birthday at the Macmillan offices in London.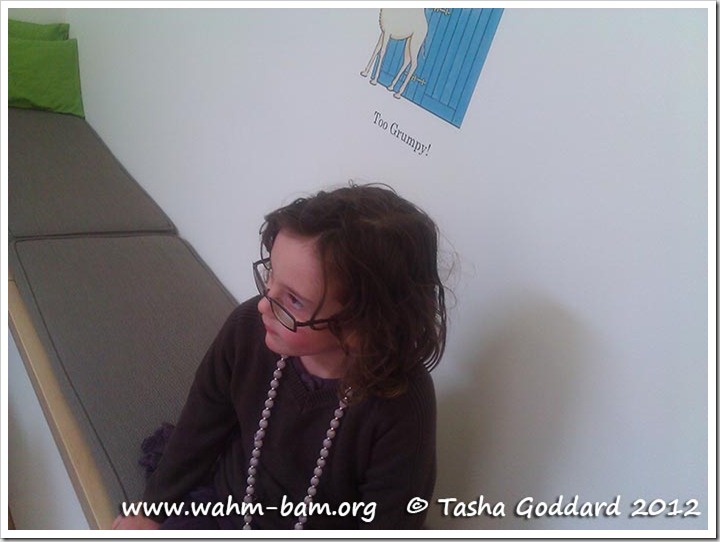 There was a fabulous interactive story-telling session, where the children of a bunch of bloggers got to join in, pretending to be zoo animals. The zoo keeper also made some balloon animals and there was a birthday tea (with a surprising amount of healthy snacks – well done, Macmillan, for that), some bubbles to blow and lots of colouring and activity sheets (you can print out your own copies of these at the Dear Zoo website – LaLa really liked this one in particular, with lots of animals to colour in).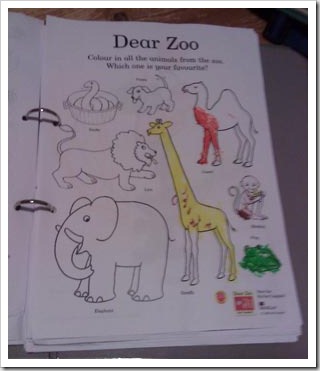 We even got to meet Rod Campbell, the author and illustrator of Dear Zoo, who used to be a scientist before he became a writer and illustrator.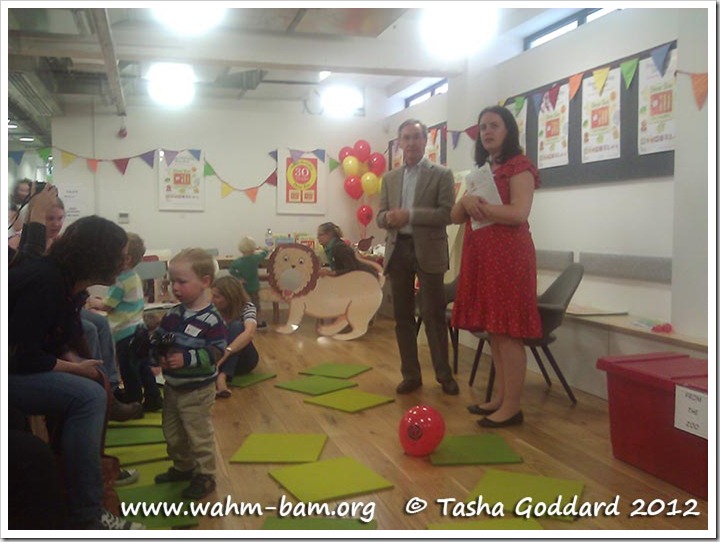 He is lovely and told us some lovely stories about writing Dear Zoo and how much is neighbour's little boy loved his first mock-up of the book – to the point where he asked 'Again!' and 'Again!' and 'Again!' (which most parents will have heard, if they have the book or have borrowed it from the library). He was kind enough to sign copies  of the book for us and I took the opportunity to mention Eva (my sister) to him, who works in a Barnardo's Children's Centre and is always being asked to read it to her children there. A couple of nights before we went to the event, she showed us her signed telling of the book (by heart), which was absolutely wonderful and also told us about how they have used the book in their story weaving (I may have go the name wrong) sessions, where the children create their own amazing stories inspired by other books. He seemed quite touched to hear about how much the children like his book.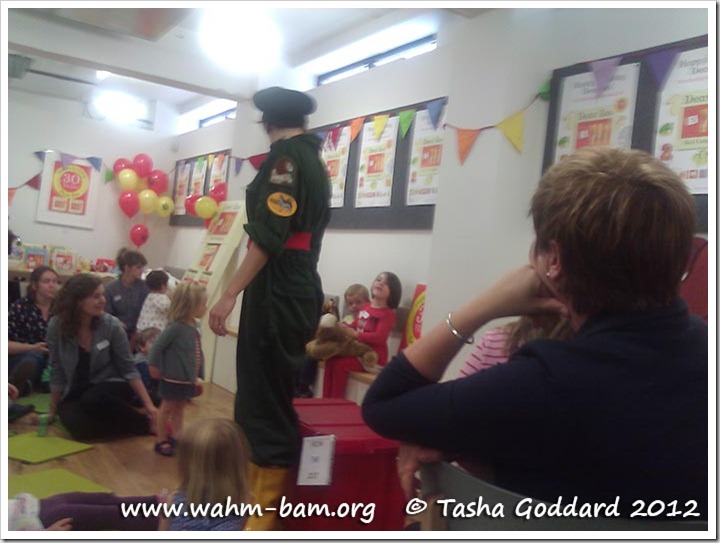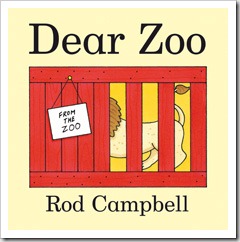 Dear Zoo is a brilliant book for younger children. The simple, though still beautiful, illustrations focus their attention on the story and on the animals. There is lots of repetition, which is popular with young children and useful, as well, for those who starting to learn to read (something Rod Campbell mentioned himself). There's great scope for acting out the animals and making animal noises. And there's also great scope for taking it further (as with my sister's story-weaving). You could get your children to come up with more animals and why they wouldn't make good pets. Or they could play at sending animals to each other. Do you have a bit empty box? One of them could climb in and be a different animal each time the box was opened.
It's a lovely book and I think would make a brilliant gift for a first birthday (we love giving books as presents). There's also lots of different versions of it available, from buggy books to big board books, to a new touch and feel one and there's even a bunch of merchandising come out recently, too. We were lucky enough to get a goodie bag with some of these things in – a gorgeous picture frame and a lovely cup (which the girls are already arguing over), as well as a cute little four-pack of Rod Campbell mini books – numbers, colours, animals…
Disclosure: We were given a goodie bag and food and drink, and we also had our travel expenses very kindly covered, as we wouldn't have been able to attend, otherwise. But we wouldn't have chosen to go if we didn't love the book!