Zoe & Beans: Hello Oscar! by Chloë & Mick Inkpen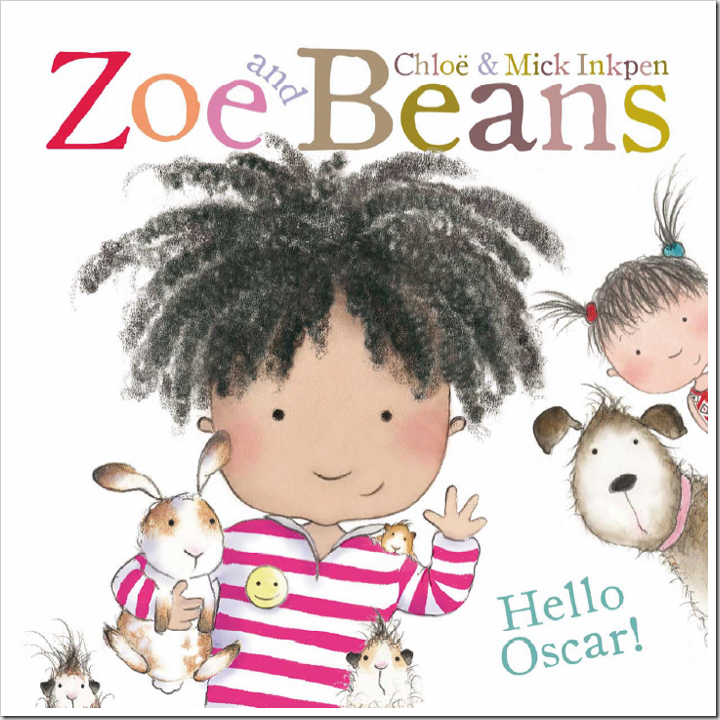 'Ooh, another Zoe and Beans book!' That was my reaction when offered this for review, and the girls' reaction when it arrived. We loved Pants on the Moon, and we loved this one too.
Summary of Zoe & Beans: Hello Oscar!
A whole bunch of pets start appearing at the bottom of Zoe's garden, starting with the fairly pedestrian guinea pig and tortoise, but then graduating to the exotic chameleon and parrot. Zoe wants to feed the different pets and goes off to get carrots and to use the Internet to find out what chameleons eat (nice nod to technology). Zoe gets very frustrated with the parrot, who persists in calling her Oscar until Oscar himself appears through the hole in the fence – and it transpires that he's the actual owner of all these new pets.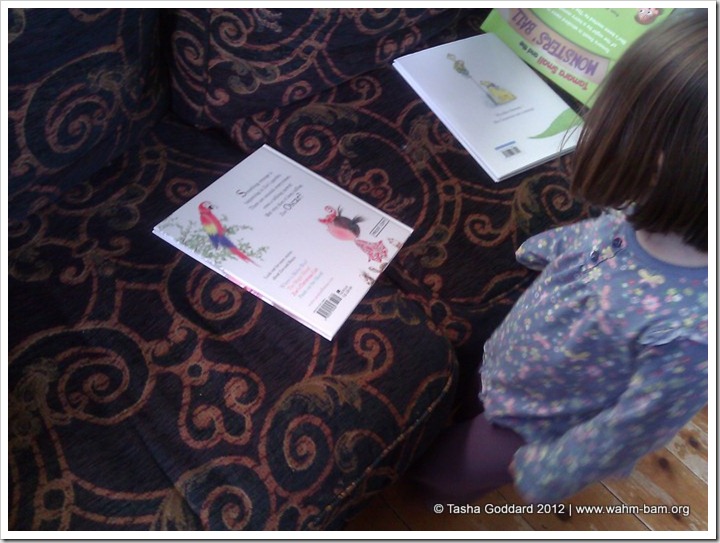 What we thought about Zoe & Beans: Hello Oscar!
The story is engaging and amusing, keeping the girls giggling and interested throughout. The artwork is lovely again and we're really getting into the characters. RoRo and LaLa particularly liked the parrot repeatedly saying 'Hello Oscar'.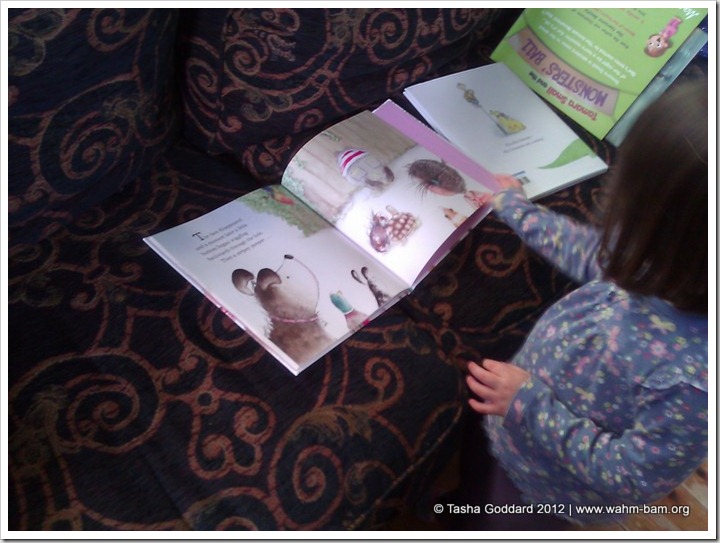 Video of RoRo reading Zoe & Beans: Hello Oscar! to LaLa
You can find Zoe & Beans: Hello Oscar! on Amazon, WH Smith, from the publisher (Macmillan) and, of course, in your local children's bookshop. Please do support your local bookshop.